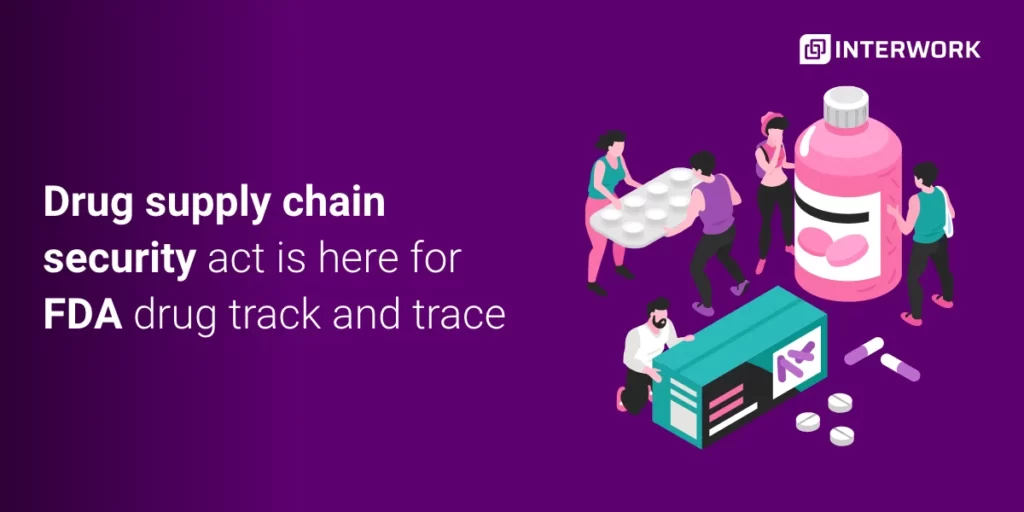 Watch out: drug supply chain security act is here for FDA drug track and trace. How to keep up with the US pharmaceutical serialization and traceability?
US Pharmaceutical Serialization and Traceability Status in 2019
The drug supply chain security act, as enacted by the US Congress in 2013, is now maturing into its latter half with a critical goal approaching in 2023. Presently, it is looking for transformational DSCSA compliance changes for US drug market wholesalers. USFDA-registered wholesalers are looking for serialization, and verification requirements are due on 27 November 2019.
The manufacturers and repackagers are already on a well-directed path for lot-to-package level pharmaceutical serialization and traceability. The upcoming four years will see some significant changes, integration scenarios, and updates of USFDA DSCSA compliance software. It will help build a highly automated, secured, seamless supply chain.
Critical Steps for Pharmaceutical Serialization and Traceability to enhance FDA Drug Track and Trace Capability
(read more about guidelines & deadlines)
Manufacturers
Manufacturers will always have a requirement of GTIN, Serial Number, Lot Number, Expiry Date (in a human-readable format), and GST Datamatrix. Traditional pharma businesses can look to sourcing these requirements cost-effectively. Established ones can always look into building a better cost-effective facility with a dedicated in-house facility.
Pharmaceutical serialization and traceability can only be sustainably achieved with a localized copy of the database. It should be maintained at the manufacturer\'s office. It should be verifiable with a decentralized database for printing GTIN, serial number, Lot number, expiry date, and GST data matrix. All this information has to be channelled on a large scale for the packaging and labelling of various prescribed drugs.
Repackagers
All repackagers and white-label service beneficiaries are required for drugmakers. There should just not be passed into the market without serialization. Pharmaceutical Serialization and Traceability can die a miserable death if medicines manufactured at other vendors\' facilities do not get serialized. It is crucial before officially making the first move into the supply chain, followed by regulatory compliance acknowledgement.
There should be a system of checks, balances, and re-verification to ensure FDA Drug Track and Trace. It is highly advisable to keep a frequently updated secondary database for following up. It should be maintaining a consensus between data flow is drug packages transit.
Wholesalers
Wholesalers have a huge responsibility and verification of transit data packages, the receipt, and checking for many levels. A wholesaler should try to build a dedicated in-house IoT-automation-based warehousing system, which taps into continuous data streams.
It will be helpful in automated serialization, authentication based on a barcode, data received from the actual digital supply chain, and further verification while down-the-lane distribution.
The inclusion of IoT-based, which has a network of devices, will reduce human intervention and the possibility of errors. Automation is expected to reduce the overall idle time; shelf-life is critical, challenging to handle the ones that increase the cost of logistics and warehousing due to temperature.
Dispensers
Logistic partner screen tries to infiltrate a culture of the tools that are bumper-to-bumper driving trucks reducing Airdrie again fuel consumption to a great extent. It is known for increasing overall cost-effectiveness by 31%. The last-mile deliveries and end logistics can be delegated with delivery-tracking and management systems.
Complete supply chain
Pharmaceutical serialization and traceability facilitate FDA Drug Track and Trace. It will increase seamless communication facilities. It is going to be a transitional phase in pharmaceutical serialization and traceability. It will help the FDA maintain and enhance FDA track and trace it through a digital system.
Pro tips for all pharma supply chain partners:
Please keep a secondary database
Always maintain them and frequently update consignment details
Be an active partner on your supply chain digital platform
Act accordingly and get the knowledge to hold requests that all levels
Conclusion
Pharmaceutical serialization and Traceability endeavours with drug supplies and the security acts are entirely directed at enabling FDA track and trace. It will reduce the counterfeits, and stolen, low-activity drug introduction into the supply chain. It requires reliable DSCSA compliance software that brings a single solution for pharma supply chain partners and regulators to a single platform. Upcoming years will seek technology adoption. There will be essential urgency among US pharmaceutical businesses to choose a technology partner for further compliance, integration, and management.